fucking sh
what is this
actually hilarious. 21 jump street: 8/10 why tim burton? planet of the apes: 4/10 i don't even remember really. my soul to take: 4/10 had potential but no. pandorum: 2.5/10 awesome concept. the caller: 6.5/10 anti-climatic ending. chronicle: 5/10 no. project x: 1/10 way too long. sherlock holmes a game of shadows: 4.5/10 just as bad as the first. piranha 3dd: 2/10 what. ...
sometimes i wish i lived in los angeles so i could go to events like these. also, i'd love to write for that blog. [ http://theoriginalwinger.com/2012-05-15-nike-x-bumpy-pitch-return-to-the-montalban-makeitcount ]
1 tag
the concept of the innkeepers is what initially persuaded me in watching the film but the final product just didn't cut it for me. personally, there wasn't really anything exciting about it. the movie has some decent thrills but not until a solid portion of the film is nearly over. we need to talk about kevin was slow but interesting. it's one of those movies where you have to...
"today i laughed so hard my face hurt. i eat well but i can't gain weight..."
– steven johnsrude on first world problems.
1 tag
extremely overdue and incredibly sarcastic
rammbock berlin undead isn't as bad as you'd think. it's not good either but like most zombie movies, you can't really go horribly wrong. the main character is an asshole, in the sense that we're thinking who cares if he gets mauled but other than that, the movie is okay. well, maybe a little less than that. i went to the theater with hopes that friends with kids was...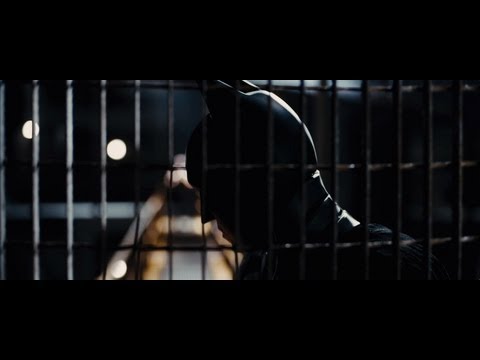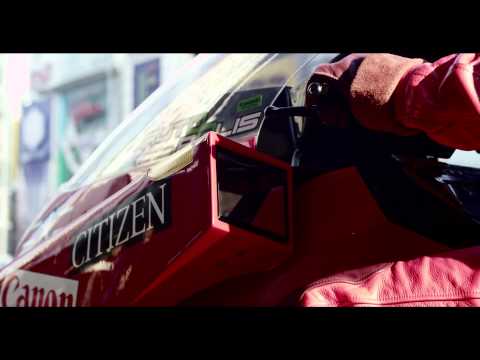 every time i go on facebook, i want to kill myself. every time i go on tumblr, i want to kill myself. every time i hear about the sharks, i want to kill myself.
just finished my homework! and guess who doesn't have to go to work tomorrow? you! just kidding, me.
cults was disappointing but now we know not to see them again live! unless the lead singer somehow improves her singing. way better on the cd.
did you know that trader joe's
cults! cults on wednesday, i'm excited! everyone on facebook needs to die, including me. fuck timeline. having two jobs is tiring. seriously, shit on my dick. speaking of trader joe's… i've got poo brain.
1 tag
the ending of the film had an unexpected twist but other than that, final destination 5 fails to offer anything new to the series. after the second or third movie, it seems like the creators are struggling to find new ways to kill off everybody in the film. maybe they should watch several episodes of 1,000 ways to die on spike for ideas. when the trailers for cowboys and aliens first emerged, my...
warriors just made the worst trade ever. basketball sucks.
it's highly unlikely but my goal for this summer is to travel to london for the summer olympics.
$13-20 is how much tickets should be for small venue shows. also, convenience fees shouldn't be half the price of the ticket itself.
"onion is kill germs."
– mom.
1 tag
visually stunning and wonderfully entertaining, the secret world of arrietty is another captivating film from the masterminds at studio ghibli. based off the borrowers, this movie about friendship and loneliness really captures the audience through its relatable storytelling. the soundtrack to the film is both amazing and sometimes questionable but other than that, studio ghibli delivers yet...
1 tag
it seems that most horror movies nowadays favor scaring their audiences through cheap thrills and loud sound effects rather than great storytelling and the ward is no different. for someone like john carpenter, who many deem the master of horror, the ward certainly lacks what his other movies don't. it may just be that considering how long it's been, most ideas have been presented...
1 tag
with a plot designed to provoke and enrage its viewers, red state fails horribly to do so. although classified as a horror film, the movie seems more like an overdone action movie. to say the least, red state was too long and failed to impress.  cashback is your below average romantic comedy, if it can even be called that. the storyline is very generic and the protagonist is unlikable. throwing...
-what games are you playing right now? -skyrim. -oh, what's that? -dragons. DRAGONS NIGGA. 
i've had high violet on repeat all day. this cd is amazing.
1 tag
after watching don't be afraid of the dark, it's no surprise the movie is guillermo del toro's lowest rated film on rotten tomatoes. the movie has potential but the suspense is deflated when the monsters are revealed early on. all the performances of the cast as well as the movie itself is pretty forgettable. it's very rare that remakes outshine their original counterparts...
1 tag
with woody allen's recognizable touch, this romantic comedy has a certain familiarity to it probably due to the fact that the plot is more believable and relatable than his other works. with enough jokes in every scene to distract you from remembering how difficult relationships can be, annie hall is the perfect movie about relationships (thanks steven johnsrude).  another earth starts off...
1 tag
don't know why i didn't publish this sooner
like charlie kaufman's other films, being john malkovich is strangely entertaining. the concept of the film is very bizarre and clever at the same time. kaufman's surrealistic style portrayed in this film (as well as his others) is what makes his movies so addicting. the movie itself is quite depressing but definitely worth watching again and again. fair game had an incredible cast...
assuming the coachella lineup is real, why is it that every event has to be dominated by electronic dance music artists? not everything has to turn into a rave. shit.
1 tag
watch win win. the storyline isn't the most creative idea ever but the fact that it's so simple and well executed makes the film that much better, not to mention the amazing performances by the cast. this movie is basically the ideal indie drama flick (including your above average soundtrack). and for once in my life, wrestling seemed interesting, up until the end of the movie and...
more likely to throw up reading facebook statuses than from drinking.
1 tag
there is no real downside to memento other than its running time. to be honest, at first it's hard to know how to feel about the film immediately after watching it. when thinking more about the movie, the concept was interesting and the structure (with the black & white scenes as opposed to the ones in color) worked well. like most christopher nolan films, this movie is pretty solid. ...
fuck macaulay culkin, never going home alone.
i'm going to spend all day tomorrow downloading music that i'll never get around to listening to.